12 Ninja Smoothie Recipes You Must Try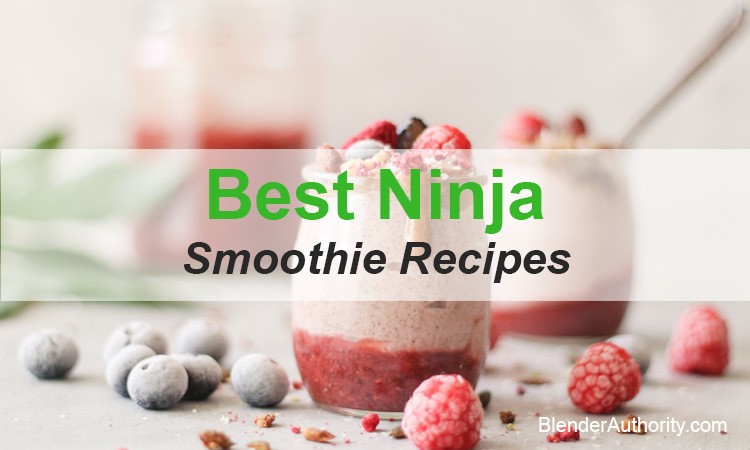 Ninja blenders continue to be one of the best-selling blender brands. These high-powered affordable blenders are ​owned by millions of customers and ​Ninja keeps introducing new features.
With smoothies being the most popular blending task, you might be wondering what are the best smoothies ​to make with these fun blenders. In this guide we list 12 amazing Ninja smoothie recipes to ​get you started.
We also threw in some smoothie making tips so that you can make the most out of your Ninja blender.
Tips for Making the Perfect Smoothie
Wondering how to make the perfect smoothie and enhance your blender technique? We have a few tips for making smoothies with a Ninja blender.
Fresh fruit and veggies always work best. If this isn't a possibility for you, use frozen. Never use canned veggies. These are filled with sodium for preservation and a lot of canned food can have the chemical BPA in it.
Most ninja blenders are able to chop up frozen fruits or veggies so you don't need to let them thaw. Plus, when using frozen food you won't need to add ice to your smoothie. The frozen fruit will make sure your smoothie is nice and cold.
Always peel and chop large veggies and fruits before putting them in your Ninja blender.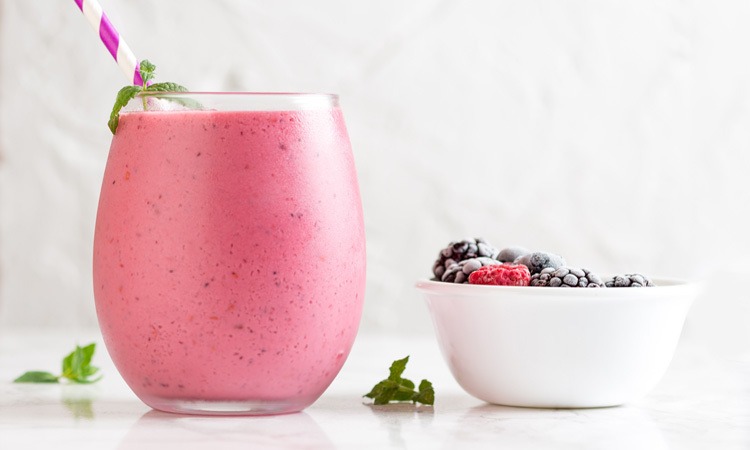 If your smoothie turns out too thick, try adding a bit more of the liquid ingredients. If your smoothie is too thin, add some more ice, yogurt, banana, nut butter, or avocado.
If you're on a diet or training, don't be afraid to throw in some protein powder or other health boosting powders.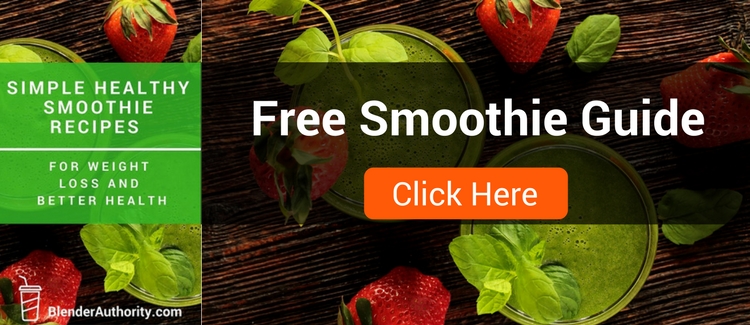 If you ​need it sweeter then add honey, maple syrup, or agave nectar to your smoothie instead of sugar.
If you like a crunchy texture, try hemp seeds, chia seeds, or flax seeds​ to your concoction.
Yogurt and bananas will make your smoothies smooth and creamy.
If you're vegan or have a dairy intolerance, ​try almond milk, another nut milk, or coconut milk instead of actual dairy milk.
When you use fruit juices in your drink, get unsweetened or sugar-free options for a healthier smoothie.
You should always throw your liquid ingredients into the blender first, then you can add any powders you add. Next come the fruits and veggies in the mix. Your seeds and ice can be put in the blender last. By putting the ​liquid ingredients first, when your blender starts, it creates a vortex. The vortex pulls the rest of your ingredients down to be blended equally throughout the liquids.
An exception to the above rule is if you're using leafy greens in your smoothie, like spinach or mixed greens. Be sure to put them in first, before the liquids.
Make sure you don't overfill your blender or you'll be in for a mess and poor blending.
12 Best Ninja Smoothie Recipes
These recipes are super easy and super fast to make. We chose our tastiest and healthiest 12 recipes for Ninja blenders to share with you. All these recipes are made for 24 ounce blender cups.
Our Tasty Ninja Blender Smoothie Options
Citrus Fun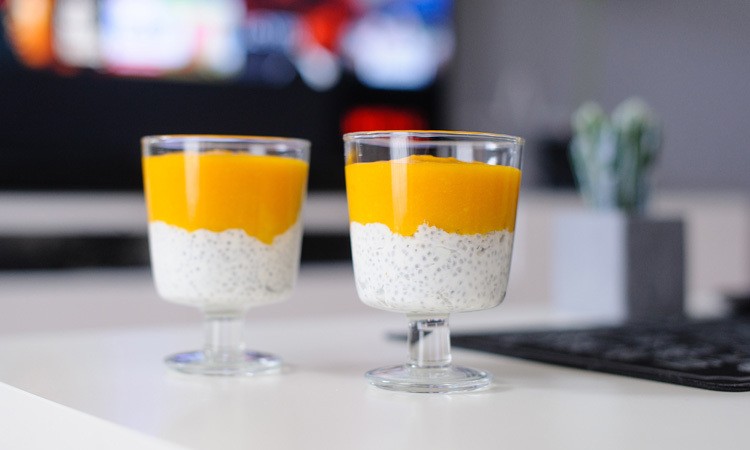 2 cups of unsweetened coconut milk
1 orange, peeled, chunks
1 cup of tangerine, chunks
1 banana
1 cup of kale
1 tablespoon of agave nectar
Minty Fresh Green Tea
1 cup of unsweetened green tea
1 cup of coconut water
1 cucumber, sliced
3 large mint leaves
1 cup of spinach
1 tablespoon of flax seeds
Strawberry Mango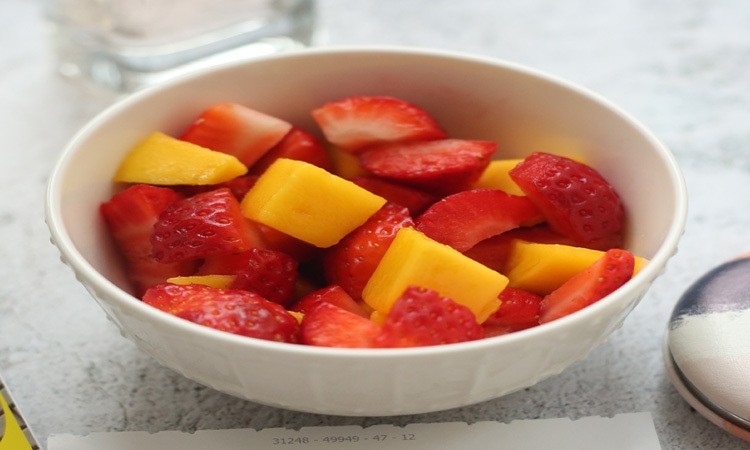 2 cups of pineapple juice
1/2 cup of plain or vanilla yogurt
1 cup of strawberries
1 cup of mango, chunks
1 tablespoon of agave nectar
Jolly Rancher
2 cups of orange juice
1 cup of watermelon, chunks
1 cup of green apple, peeled, chunks
1 tablespoon of agave nectar
Crazy Cherry Limeade
1 1/2 cups of almond milk
1/2 cup of lime juice
1 cup of cherries, pitted
1 tablespoon of agave nectar
1 tablespoon of chia seeds
Banana Oatmeal Breakfast
1 cup of almond milk
1 cup of vanilla low-fat yogurt
2 bananas
2 tablespoons of oatmeal
1 tablespoon of flax seeds
Chocolate Hazelnut Joy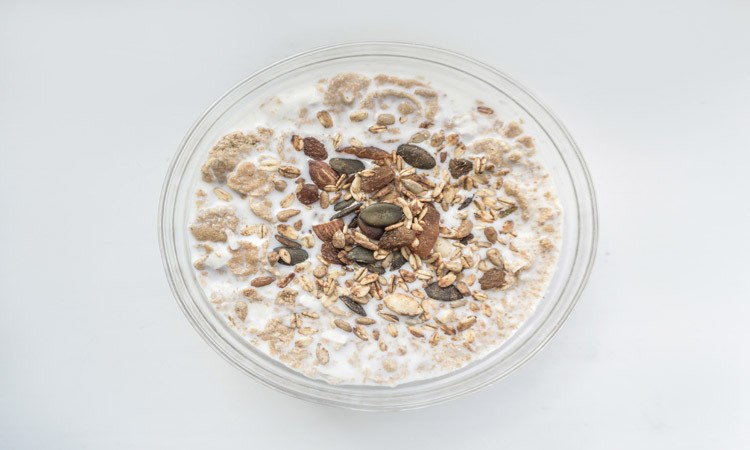 1 1/2 cups of almond milk
1/2 cup of plain yogurt
1/2 cup of hazelnut butter
3 tablespoons of unsweetened cocoa powder
1/3 tablespoon of vanilla extract
1/3 tablespoon of almond extract
Apple Almond
1 cup of almond milk
1/2 cup of plain yogurt
1 red apple, peeled, chunks
1 banana
2 tablespoons of almond butter
Our Mind and Body Nurturing Ninja Smoothies
Morning Energy Booster
1 cup of unsweetened coconut milk
1 cup of plain yogurt
1 cup of blueberries
1 cup of raspberries
2 tablespoons of honey
Max Detoxer
2 cups of water
1 cup of beets, scrubbed and chopped
1 cup of carrots, sliced
2 tablespoons of ginger, peeled and chopped
1 tablespoon of flax seeds
Fat Burner Juice
1 1/2 cups of almond milk
1/2 cup of pineapple juice
1 cup of peaches, chopped
1 cup of mangoes, chopped
1 banana
1 teaspoon of coconut oil
1 tablespoon of chia seeds
Bed Time Smoothie
1 cup of almond milk
1 cup of plain yogurt
1 banana
1/2 cup of peanut butter
1 tablespoon of honey
Final Thoughts
These smoothie recipes work well in any Ninja blender. We wanted to give you a variety of smoothies using a range of ingredients to find ones that you like best.
If you have a favorite smoothie you want to share then please let us know in the comments below. We love trying new smoothie recipes.