Tropical Smoothie Recipe – 5 Ingredient Fruit Smoothie Recipe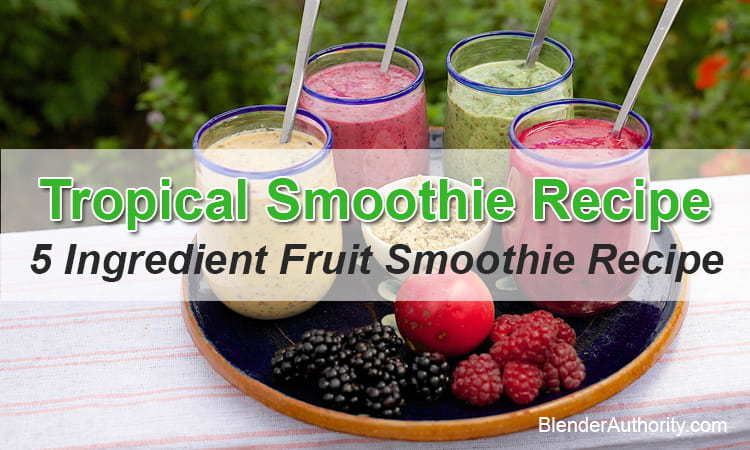 Drinking smoothies is a great way to get all of your daily nutrients in one go. You can take one on the road if you are in a hurry to get to work, make them as a meal replacement option for weight loss, or use them to bulk up on protein. You can do almost anything depending on the fruits, veggies, and other ingredients you choose. Smoothies are versatile and recipes can be adjusted to fit your needs, whatever they may be.
Today, you are going to learn how to make an easy, five-ingredient smoothie that you can prepare in no time. The best part? You will feel like you have been transported directly to the beach! It's a vacation in a cup.
If you are ready to dive into the world of smoothies or just make yourself a yummy treat, follow the recipe below and learn about the benefits that each ingredient can offer you.
Beach Vacation in a Cup
Ingredients
½ cup of mango, sliced (53.5 cal.)
1 cup of coconut milk (552 cal.)
½ cup of pineapple (41 cal.)
1 banana, medium (105 cal.)
¼ cup of Greek yogurt (130 cal.)
Directions
Slice all fruit into small enough pieces to blend easily.
Place chopped/sliced fruit into the blender of your choice.
Add the coconut milk and Greek yogurt; blend until smooth.
Optional: add ice cubes for a cold, refreshing smoothie in hot weather!
Benefits of Ingredients
Mango
Mango is surprisingly full of vitamins and minerals that your body needs. It contains:
Vitamin A (keeps the heart, lungs, and kidneys healthy)
Vitamin C (boosts immune health)
Calcium (for bone health)
Iron (helps the body make healthy red blood cells that carry oxygen)
Vitamin D (makes your bones strong by absorbing calcium)
Vitamin B6 (helps the body properly metabolize protein, carbs, and fat)
Magnesium (regulates blood pressure, blood sugar, and muscle and nerve function)
Coconut milk
Potassium (regulates fluid balance, eases muscle cramps)
(all vitamins and minerals listed above)
Pineapple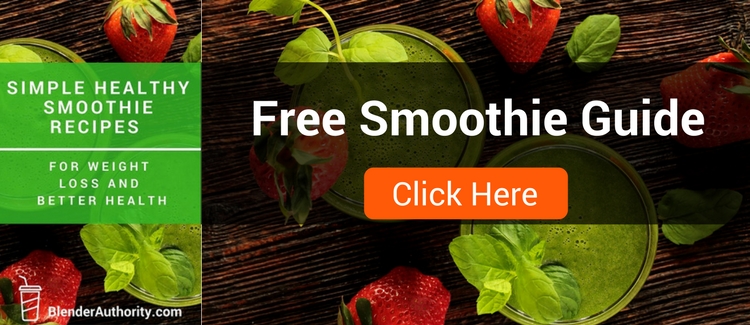 Potassium (see above)
Fiber (regulates your bodily functions and the digestive system)
(all vitamins and minerals listed above)
Banana
Potassium (see above)
Protein (builds strong muscles)
Folate (makes DNA, helps cells divide and regenerate to heal wounds)
Riboflavin (produces energy for the body by breaking down fats and carbs, improves eye health)
Manganese (regulates brain and nerve function, forms connective tissue, clots blood, aids in healing wounds)
Greek yogurt
Calcium (for stronger, healthier bones)
Protein (for strength and energy throughout the day)
Probiotics (restore healthy gut bacteria)
Iodine (controls and stabilizes the body's metabolism)
Vitamin B12 (keeps the body's blood and nerve cells healthy)
As you can see, each ingredient in this smoothie does its part to keep your body energized, happy, and healthy! You reap all the benefits and get rewarded with a sweet treat at the same time. You do not have to eat a ton of kale to be healthy, thank goodness.
Some of you may have dietary restrictions, though, and you find yourself disappointed that this smoothie recipe is seemingly out of your reach. That does not have to be the case! There are plenty of ways that you can adjust the recipe to fit your needs. Let's talk about that.
How to Substitute Smoothie Recipes to Fit Your Needs
If your diet or allergies keep you from enjoying smoothies whether it be due to dairy or certain fruits, have no fear. You can always switch things up according to what you need and what you should avoid.
Dairy
Many dairy products are a great source of vitamins, minerals, and healthy fats. However, some people are lactose intolerant, some are vegan, and some may just not like the taste of yogurt. Here's what you can do if you fit this description:
Substitute yogurt or cow's milk with a vegan alternative like almond milk, coconut milk, rice milk, or soy milk. These work just as well while still having subtle enough flavors that they will not overpower the other ingredients in your smoothie.
Use fruit juice instead. While the flavor will be stronger and you may have to adjust the recipe to balance out all of the ingredients, the juice will add a new yummy layer to your experience! The most highly recommended juice substitutes are orange, apple, and pineapple but try to limit the amount of fruit juice that you use as it contains a lot of sugar.
Water never hurts to use as a substitute. You may need to use extra ice to thicken the smoothie a bit, but it is a great way to keep hydrated and still enjoy your delicious drink with no painful aftereffects that dairy may cause.
Fruit
Most people know which fruits they may be allergic to. You can avoid them just fine, but it may throw off the recipe to just leave out ingredients! You do not have to do that.
Sub any fruit you may be allergic to something that complements the flavors of other ingredients. For instance, pineapple goes with fruit like coconut, mango, papaya, or guava. If you are allergic to one, the others still fit the flavor profile closely enough to be cohesive.
If you are allergic to a whole group of fruits like citrus, balance the smoothie by using other sweet and tart ingredients like pomegranate and mixed berries.
Nuts
Some people are highly allergic to several kinds of nuts, so being extra careful when choosing smoothie ingredients is a must. That is why you should substitute any type of nut milk with something else. These are:
Cow's milk
Rice milk
Oat milk
Soy milk
Avoid peanut, cashew, and almond milk at all costs as well as any other type of milk that may contain nuts.
It is not as difficult as you think to still enjoy smoothies while being conscious of your health and any allergies you may have. There is a substitute out there for every ingredient you could think of to throw in the blender.
Keeping these things in mind, go out there and get yourself a beach vacation in a cup. It's easy to make, tasty, and the perfect snack for any time of the day!