7 Amazing Anti-Inflammatory Smoothie Recipes
Anti-inflammatory smoothies can be one of the easiest ways to get more ingredients with natural properties that lower inflammation. Also by drinking healthy smoothies, you will fill your body with important vitamins and minerals that your body be deficient in.
More and more people are experiencing chronic symptoms related to inflammation not only because of natural aging but also due to the modern diet. (1)(2) One of the easiest ways to fight off the aches and pains is to improve your diet with green smoothies.
Foods that help reduce inflammation include:
Berries – All berries have flavonoids that carry anti-inflammatory properties and berries are carry high levels of antioxidants.
Cherries – Cherries are rich in anthocyanins and numerous studies found that cherries support fighting inflammation (3) and even help reduce symptoms of osteoarthritis. (4)
Turmeric – Turmeric is one of the most studied plants in the world and it known for its anti-inflammatory properties. It has a unique compound called curcuminoids which research has found to interfere with chemicals in the body that cause inflammation.(5)
Pineapple, Papaya, Kiwi – Pineapple is a popular ingredient in many natural joint pain supplements. Papaya, Kiwi, and pineapple have an important compound called bromelain which reduces inflammation response in the body. (6)
Avocado, Walnuts, Chia seeds – Any food that is rich in omega 3 fatty acids like fish, chia seeds, avocado, and walnuts have been studied to fight inflammation. (7)
Leafy Green Vegetables – Kale, Spinach, and Chard all have high levels of magnesium. Research has found that Magnesium reduced certain types of chronic inflammation (8)
There are other natural foods and herbs that help reduce inflammation in the body but the above ingredients are the key ones with research behind them.
Here are 7 Amazing Anti-Inflammatory Smoothie Recipes:
1. Cherry Berry Smoothie
A delicious and easy smoothie to make. The blueberries, cherries, spinach, flaxseed, and almonds all provide important anti-inflammatory benefits.
Recipe:
1 cup spinach
1/2 cup cherries(pitted)
1/2 cup of blueberries
1 banana
1 dozen almonds
1 Tablespoon of ground flaxseed powder
Add Water to desired consistency
2. Tropical Smoothie for Inflammation
Papaya and pineapple anti inflammatory smoothie that tastes heavenly and is very simple to make.
Recipe: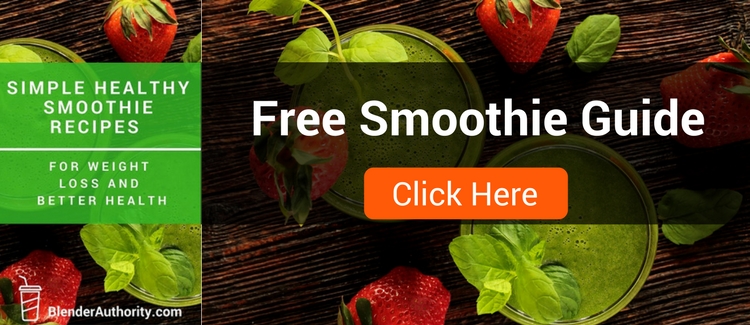 1 cup spinach
1/2 cup pineapple
1 cup papaya
Anti-inflammation booster: 1 Tbsp ground flaxseed or 2 Tbsp sunflower seeds
Add water to desired consistency
3. Super Anti-Inflammatory Smoothie
This smoothie truly lives up to its name in that it is loaded with a range of ingredients with inflammation fighting properties like turmeric, ginger, Chia seeds, cherries, and leafy greens. The cherries and bananas give it a rich, refreshing taste.
Get this recipe
4. Pineapple Ginger Smoothie
Refreshing pineapple anti-inflammatory smoothie has a nice mix of pineapple, mango, ginger, and celery with a touch of vanilla. This recipe was developed by a nutritionist and I like the unique use of ginger and vanilla.
Recipe is in the picture above.
5. Cucumber Pineapple Smoothie
This unique cleansing and inflammation fighting smoothie has a unique taste with a blend of celery, cucumbers, and pineapple. The recipe for this smoothie is in the picture above.
6. Carrot Ginger Turmeric Smoothie
An awesome 7 ingredient smoothie that is packed with inflammation fighting and immune boosting goodness.
The one ingredient that might be difficult to get is carrot juice, so will need to make carrot juice prior to making this smoothie recipe. (Just blend carrots with water to make carrot juice).
Get the recipe
7. Anti-Inflammatory Blueberry Smoothie
Yummy blueberry banana green smoothie with some nice flavors from cinnamon and almond butter. This smoothie has a unique blend of ingredients that taste great and provides a lot of beneficial antioxidants.
Get the recipe