Favorite Smoothie Recipes for Constipation Relief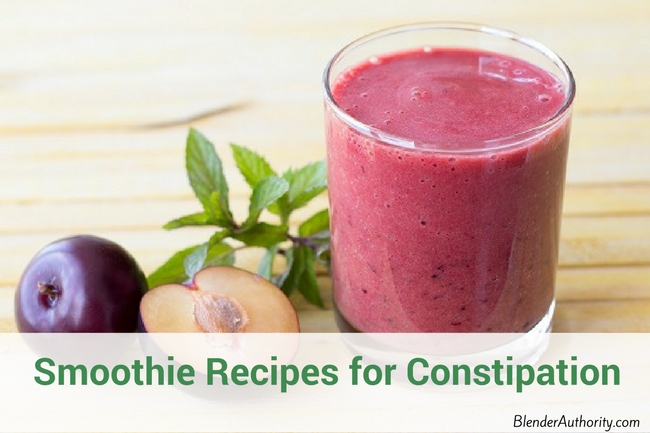 Whether it happens rarely or is a persistent issue, most people suffer from constipation. There are several potential root causes including poor diet, dehydration, inactivity, bowel obstruction, stress, genetics, or environmental change. Also, the modern Western diet of processed foods has contributed to this problem.
Rather than depending on medicine and laxatives to fix the problem, healthy smoothies can offer a simple natural way of relieving constipation.
Smoothies offer an easy way to get large amounts of easy to digest fruits and vitamins to help re-balance and cleanse your digestive tract. Also, constipation can be a sign that your body is lacking certain nutrients that are needed to properly process food.
Whole food smoothies can help fix this problem by replenishing important vitamin and mineral levels. Here are our favorite ingredients and top smoothies for constipation relief. Related article: Smoothies for IBS
Ingredients to Relieve Constipation
Generally, foods with a high fiber content will aid with digestion and help against constipation. You want to avoid foods that are low in fiber and high in fat. Here are some of our favorite smoothie ingredients for improving digestion.
Sweet Potato
Sweet potato is one of the most nutritious vegetables we know, full of dietary fibers that help to create and maintain regular bowel movements, allowing the body to get rid of the accumulated toxins. If you leave the skin on, sweet potato is even more beneficial.
Yogurt
There are millions of live bacteria in a single cup of yogurt. These microorganisms help to restore balance in the intestines while promoting the digestive processes that help the stomach function properly. In that sense, yogurt works toward alleviating problems within the digestive system. It also happens to be one of the best smoothie ingredients, regardless of its health benefits.
Ginger
Ginger has a characteristic aroma that spices up any smoothie. In addition to its flavor-qualities, it is also one of the most beneficial herbs in the world. Combine all that, and it really isn't a surprise that it is effective against constipation too. Ginger is one of the few ingredients that is often appreciated even by the loudest critics of nature-based, alternative medicine.
It has excellent anti-inflammatory properties, and a cup of warm ginger juice can relieve the symptoms of stomach upset and regenerate the irritated intestinal mucosa. You can use it raw, or cook it and grate it into the blender, along with other anti-constipation ingredients.
Banana
Banana's high fiber content promotes regular bowel movements, and the pectin it contains helps not just against constipation, but also with diarrhea. It has an antacid effect as well, so it protects against gastric ulcers. Lastly, its fructooligosaccharide content helps the production of beneficial bacteria within the intestine, as well as enhancing digestive enzymes and improving nutrient absorption. Both of these effects are beneficial to the body.
Cinnamon
Cinnamon is one of the few plant-based ingredients with digestive, bactericidal, and fungicidal properties. It is also an excellent digestion enhancer, appetite stimulant, and boasts antispasmodic, and health-enhancing effects all across the board. Despite these benefits, cinnamon consumption shouldn't be overdone. The videos of the cinnamon challenge have reminded us that because of the cinnamaldehyde it contains and its ability to absorb moisture, it is very dangerous to try to consume too much of it and is best used in small doses.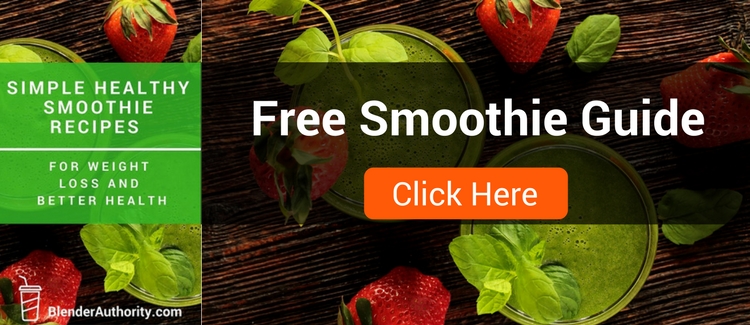 One or two teaspoons of ground cinnamon in your favorite smoothie is enough. Shortly after consumption, you may feel your stomach calming down and become more comfortable.
Flaxseed
Flaxseed swells considerably when it takes on fluid, and that can be beneficial against constipation. Once it is in the stomach, it increases the pressure in the gut and jumpstarts the fecal discharge process. The mucus layer on the seeds' surface binds a lot of fats, fatty acids, bile acids, carbohydrates and harmful substances that do not provide palpable benefits. In the process, it lowers blood glucose levels, blood lipids, and promotes body secretion. Put 2-3 teaspoons in your anti-constipation smoothie and reap the benefits.
Aloe Vera
Edible Aloe Vera is a remarkable plant that protects your entire body. It achieves that through its fiber, amino acid, vitamin, and mineral content, some of which promote a healthy digestion. By consuming the gel from the leaves, you can accelerate the natural excretion process.
Aloe Vera helps you to get rid of the harmful substances that may infect your intestines. By putting a tablespoon of the gel or chopped up leaves(remove the skin) into your morning smoothie, you can do a lot for your digestion. You can use more than 1 tbsp if you like.
Apple Vinegar
Not necessarily a common smoothie ingredient, a small amount of apple vinegar can significantly help your constipation. The acetic acid content starts your digestion, and once that happens, the body effectively gets rid of the toxins.
With a normalized fat metabolism process, the digestion can return to its previous efficiency. In the morning, put one or two teaspoons of apple vinegar in your smoothie. If it is too acidic, you can add a little honey.
Spelt Wheat
Spelt is packed with valuable fiber that helps to clear out the digestive tract. After consuming spelt, the fibers soak up fluid and thus remove the harmful substances from the intestinal wall. The incredibly high fiber content of spelt wheat is ideal for the digestion, so it is beneficial to put some into your smoothie from time to time. You can also just use raw oats. People with wheat allergy shouldn't do this.
Smoothie Recipes for Constipation
1. Constipation Relief Smoothie
Containing yogurt, dried fruits, apple juice, and cinnamon, this smoothie has some of the best anti-constipation ingredients.
3 whole plums or about 6 pitted prunes
1 cup of apple juice (try to find 100% whole juice with no other ingredients added)
1 cup plain yogurt
1 cup water
1/4 teaspoon of cinnamon powder
Pinch of nutmeg
2. Banana Smoothie with Seeds and Nuts
This banana smoothie contains plenty of seeds, along with the ever-potent yellow fruit that has one of the highest fiber contents in the fruit kingdom.
1 ripe banana, peeled
1 tablespoon of pumpkin seeds
1 tablespoon of sunflower seeds
1 tablespoon of flaxseeds
6 almonds
1 cup of almond milk
1/4 teaspoon of vanilla extract
1/8 teaspoon of ground turmeric
1 teaspoon of honey
2 teaspoons of almond butter
3. Aloe Vera Smoothie
Aloe Vera's health benefits are countless, but not many know that this remarkable plant is such a good anti-constipation ingredient. Here is a great smoothie for constipation recipe from Ryan at Healthy Smoothie HQ
1 cup almond or coconut milk
1 cup of chopped up aloe vera leaf, or one tbsp of gel
1/2 cup of blueberries
1/2 cup of mango chunks
1/2 tablespoon of coconut oil
1 handful of fresh basil, chopped up
Honey or stevia to sweeten if needed
4. Orange You Regular
Nice smoothie from Nutriliving that is full of fiber with a subtle citrus taste.
1 Cup Romains Lettuce
1/2 Sweet Potatoes cooked
½ Orange (peeled)
2 pitted dates
5 walnuts
½ Teaspoon Cinnamon powder
1.5 cups of water
Summary
Poor digestion can affect many aspects of daily life including mood and energy levels. When constipation happens, many people think they should take laxatives but that won't fix the initial cause of the constipation.
Try one of the above recipes and let us know what you think. Adding a healthy smoothie to your daily routine will help improve digestion and alleviate constipation.