15 Nutribullet Weight Loss Recipes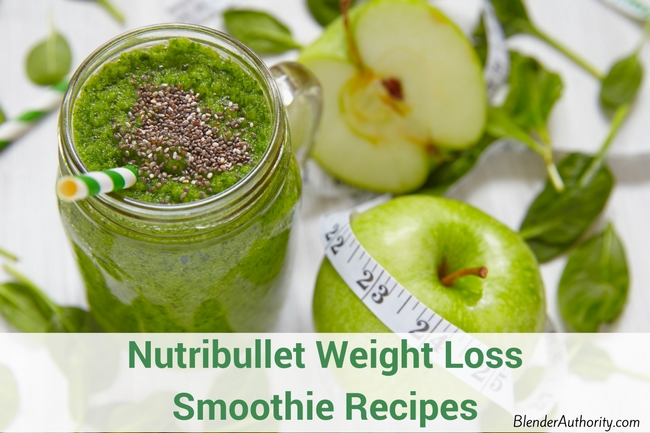 We have a lot of smoothie recipes and Nutribullet articles on this site, but we thought we would put together our favorite Nutribullet weight loss recipes to give you a little inspiration.
Remember that just replacing one meal a day with any green smoothie can support weight loss but you also have to eat right to see lasting improvements.
If you have a Nutribullet blender, we highly recommend referencing the 6 week lifeboost program that they provide in their "Natural Healing Foods" book which comes with most Nutribullet blenders. It has some excellent information and tips about how to achieve sustainable weight loss and lasting health.
Some tips for making meal replacement weight loss smoothies :
When making a healthy smoothie, try to have at least 50% be raw greens.
To reduce cravings, add healthy fats to your smoothie. These include items like an avocado, greek yogurt, ¼ cup of nuts, or 2 tablespoons nut/seed butter .
For extra energy and meal replacement (helps you feel full longer) you can add in a complex carbohydrate such as ¼-½ cup of raw oats or cooked quinoa.
Feel free to add in protein powder to your breakfast smoothie but avoid products that have sweeteners or additives. We like plant-based hemp protein because the body can process it cleanly (

Here is brand we use

).
(Nutribullet recipes generally have a good balance of greens, fruits, nuts, and fats but the above tips are helpful if you want a full meal replacement)
Nutribullet Weight Loss Recipes
The recipes below are portioned to work with any Nutribullet blender using the Tall cup or larger. They will result in approximately 1 pint size glass of finished smoothie.
For some people, the recipes below might not be enough for a full meal replacement-size portion. You can always increase the amounts if you have a larger Nutribullet container.
1. Detox Beet Recipe

This Nutribullet detox smoothie is rich in nutrients for a delicious taste and color.
1/2 Beet Root
1/2 cup Strawberries
1/2 apple
1 stalk celery
1/4 Avocado
2 tbsp lemon juice
1 Cup Water
Optional – Add 1 cup of raw spinach for extra greens
Optional – add 1 teaspoon Coconut oil
2. Banana Breakfast Smoothie
Creamy delicious breakfast replacement smoothie to start your day right. Nicely balanced with carbs, healthy fat, and nutrients.
1 banana
1 cup spinach
¼ raw oats
1 tablespoon ground flaxseed
1 Cup vanilla Greek Yogurt
1 Cup water (Can substitute with Rice milk or almond milk)
3. Green Tea Detox Smoothie
A refreshing detox green tea smoothie with a nice creaminess from the avocado and pears.
1 cup pear, chopped
1/2 avocado (without skin)
1 cup kale
1/2 lemon juice
1 1/2 cups chilled green tea
Pinch of cayenne pepper
Optional: 1 teaspoon maple syrup for sweetening
4. Green Cleanse Smoothie
This smoothie combines popular detoxifying ingredients like celery, lemon, and apple. A simple light smoothie.
1 Cup spinach
2 stalks of celery
1 Apple (remove core)
Juice from 1 Lemon
1 Cup of water (or to desired consistency)
5. Berry Detox Smoothie
A simple delicious smoothie that is rich in antioxidants and nutrients.
1 Cup mixed berries (blueberry, strawberry, raspberry)
1 Apple (remove core)
1 Cup Spinach
1 Tablespoon ground flaxseed
1 Cup almond milk
Optional: pinch of cinnamon
6. Green Slimming Smoothie

This smoothie is similar to a green juice recipe and is loaded with natural detoxifying ingredients. This is a perfect midday smoothie.
1 Cup Spinach
1 handful of fresh mint
1 handful fresh parsley
Juice from 1 small lemon
1 inch fresh ginger root (remove outer bark
1 stalk celery
½ cucumber
1 cup water
7. Morning Mango Smoothie

A simple refreshing breakfast smoothie with mango and goji berries.
1 Cup spinach
½ avocado (remove peel)
½ cup mango
1 tablespoon goji berries
¼ cup raw oats
1 cup water
8. Super Green Breakfast Smoothie
Loaded with healthy greens to start your day off right. Add in some yogurt or oats and protein powder to make this a satisfying breakfast smoothie.
½ cup kale
½ cup spinach
1 inch of cucumber
Handful of grapes (about dozen)
1 banana
½ apple
1 cup water
Optional – add ¼ cup plain Greek yogurt
Optional – add ¼ cup raw oats
9. Tropical Kale Smoothie
1 cup kale
½ cup strawberries
¼ cup pineapple
1 cup broccoli florets (raw or cooked)
1 cup unsweetened almond milk
Optional – 1 teaspoon honey for sweetening
10. Red Beet Blast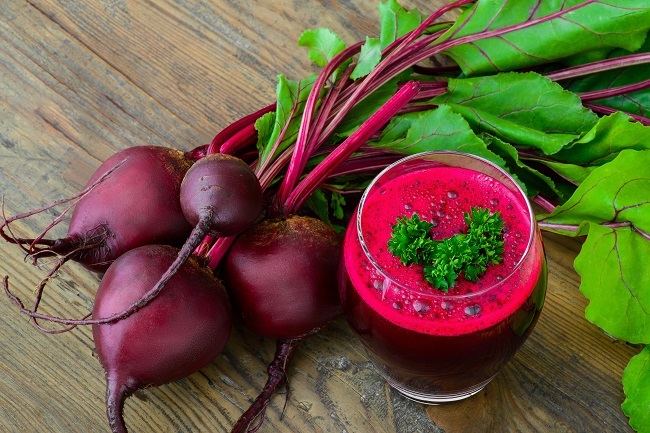 Filled with goodness, this unique smoothie that included red beet is delicious and filling with chia seeds. Make sure to pre-soak the chia seeds so they have time to soften and expand.
2 cups spinach
1 cup Strawberries
½ cup blueberries
¼ cup red beet (remove peel)
1 Tablespoon chia seeds(soak them 1st)
1/4 cup almonds (or spoonful of almond butter)
1 cup water
11. Berry Ginger Smoothie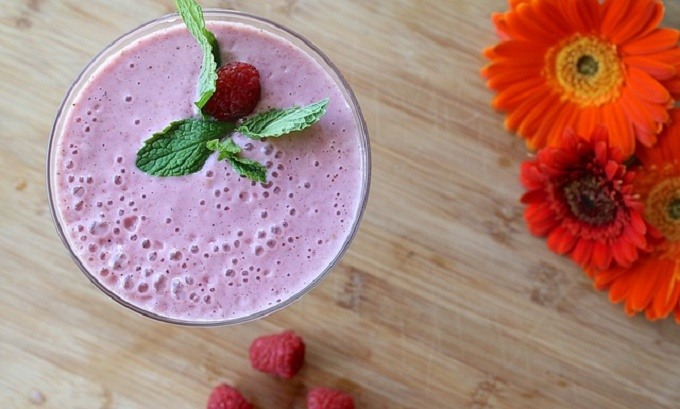 This yummy smoothie can work great as a lunch replacement and satisfy any sweet tooth cravings.
1 cup blackberries
½ cup strawberries or raspberries
1 cup spinach
½ Teaspoon fresh ginger
¼ cup raw oats
1 Tsp Honey
1 Cup unsweetened almond milk
12. Banana Oat Breakfast Smoothie

This is one of my favorite Nutribullet weight loss smoothie recipes in the morning as it gives me energy and fills me up all morning. Kids love this one.
1 cup spinach
2 bananas (you can substitute 1 banana with ½ avocado)
1 Tablespoon Almond butter
¼ cup raw or cooked oats
½ teaspoon vanilla extract
½ cup almond milk (unsweetened)
½ cup water
13. Nutty Green Smoothie
Smoothie full of healthy protein, fat, and greens. A great breakfast smoothie.
1 Cup spinach
1/2 cup blueberries
1/2 cup broccoli florets
1/2 banana
1 tablespoon pumpkin seeds
1 Tablespoon almond butter
2 Teaspoon chia seeds
1 cup water
Optional – 1 scoop hemp protein powder
Optional – 1 Spoonful virgin coconut oil
14. Citrus Detox Smoothie
This citrus cleanse smoothie is is refreshing and light. Great for a refreshing afternoon snack.
1 Cup (Mix of Kale and Spinach)
1 banana
Juice from ½ lemon
2 oranges juiced
Add water to desired taste and consistency (start with ½ cup)
Optional – 1 Teaspoon chia seeds
15. Pineapple Cleanse Smoothie
Specially formulated detox smoothie with ingredients that support liver and kidney detox.
1 Celery rib
1 Cup pineapple (frozen or fresh)
½ cucumber
1/3 bunch of parsley
1 inch fresh ginger
½ lemon peeled
1 cup water
Final Thoughts
These Nutribullet weight loss recipes should get you started on your journey to better health. If you are new to Nutribullet then visit our Nutribullet Question and Answer guide or our review of the best Nutribullet blenders.
Please leave any questions or your favorite smoothie recipe in the comment section below.