The Best Meal Replacement Smoothies: Our 6 Fave Recipes
There are so many reasons why you might want to swap out a meal with a smoothie.
First and foremost, smoothies are flavor-packed and delicious and offer something for everyone. If you have a natural sweet tooth, you can satisfy it with fresh fruits, honey, and even chocolate. Depending on your personal preferences, you can also make smoothies that are savory, spicy or sour.
But the flavor is just one reason why smoothies make great meals. They are also super healthy, often entirely plant-based, and can assist with weight loss.
Whether you are looking to cut down on inflammatory foods, drop a few extra pounds or just indulge in something delicious, we have some of the best recipes for meal replacement smoothies.
Why Smoothies Make Great Meal Replacements
In many cases, skipping meals is a very unhealthy thing to do. It is not healthy to deprive your body of much-needed nutrients and it will most likely lead to over-eating later in the day.
Smoothies are not quite meal replacements. Instead, they are healthy meals in their own right, with all of your major food groups combined into one easy drink.
If you are trying to eat healthier, smoothies are a great option because:
They are made from all-natural ingredients.
They can be a great source of fiber.
Plant-based ingredients are great for your body (and better for the environment).
Natural sugars and carbohydrates are better for your body than processed foods like pasta and white bread.
Many smoothies are high in protein– this is key for making you feel full, and you can add protein powder in cases where your ingredients are not already protein-packed.
If you are not already sold on the idea of smoothies as meal replacements, check out these recipes, each of which is as filling and nutritious as they are super tasty:
Slimming Smoothie: Peaches and (Coconut) Cream
You might imagine weight loss smoothies being a thick green sludge with absolutely no sugar. This, of course, could not be farther from the truth.
This recipe tastes like peaches and cream but is packed with ingredients that help you burn calories and feel fuller longer. Coconut oil has been studied for its effects on boosting the metabolism and helping you burn through more calories every day.
Additionally, adding protein powder is perfect for anyone limiting their carb intake, and helps you feel full throughout the day. The best part is, you do not have to give up the sweet, candy-like flavor you love.
Ingredients:
1 cup almond milk (or any plant-based milk of your choice)
1 cup of peaches
½ cup of pineapple juice
½ frozen banana
2 teaspoons of coconut oil
1 scoop of protein powder
Directions: Simply add all of the ingredients into your blender, adding water or ice cubes if you feel it is needed, and blend until you have reached a smooth consistency.
PB&J Smoothie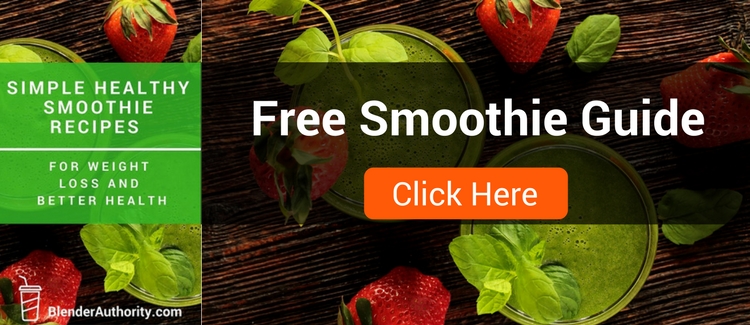 Smoothies can replace more than just your daily salads. You can get creative and swap any of your favorite dishes for an easy smoothie– even peanut butter and jelly sandwiches!
Although it gets a bad reputation for being high in sugar (and hard to portion control!), peanut butter is a source of protein and healthy fats and can be especially helpful if you aim to build muscle.
Ingredients:
1 banana, ripe
2 ½ tablespoons of peanut butter (all-natural is best for your health, although typical grocery store brands can be used as well)
1 cup of mixed strawberries, blueberries, and raspberries
½ cup of plant-based milk (oat milk or almond milk are both great choices!)
Directions: Combine in a blender and blend until a smooth consistency is reached, adding more plant-based milk if needed.
Avocado-Mint Fat Burning Smoothie
Trust us on this one.
This recipe combines a ton of flavors and healthy ingredients, and while you might feel skeptical, we promise the result is delicious.
Ingredients:
½ an avocado
1 cup of green tea
⅓ cup mint leaves
1 cup of spinach
¼ cup of chopped cauliflower florets
1 cup of chopped pineapple
½ a grapefruit
Ground pepper to taste
Directions: Combine in a blender and blend until a smooth consistency is achieved.
Cherry Garcia Smoothie
If your diet is keeping you from indulging in Ben and Jerry's, we promise that this healthy, filling, fiber-loaded smoothie is the next best thing. This recipe is dairy-free, all-natural and much healthier than the ice cream alternative, meaning you do not have to feel guilty for making it a meal.
Ingredients:
1 banana, ripe
1 ½ tablespoon of cocoa powder or chocolate-flavored protein mixed
1 cup of pitted, halved cherries
1 cup of plant-based milk
1-2 tablespoons of chia seeds
2-5 ice cubes
Directions: Combine and blend until smooth. Add ice cubes as needed to achieve a smooth consistency.
Protein-Packed Banana Smoothie
Although it is popular to use smoothies as a breakfast replacement, you can have an enjoyable smoothie at any time of the day. If you are interested in swapping your dinner for a much easier and energy-packed option, a high-protein indulgence like this smoothie may be exactly what you need.
Ingredients:
1 cup of oat milk (although this can be swapped for dairy or any plant-based kinds of milk, oats are especially useful for feeling full)
½ avocado, ripe, frozen and medium-sized
½ banana, ripe
1 teaspoon of flaxseed
1 scoop of Whey protein powder
Directions: Combine all ingredients except for the milk and blend. Add the milk (using more if necessary), and blend again.
Mixed Berry Protein Smoothie
A satisfying twist on a classic smoothie, this recipe calls for an added boost of protein to an otherwise yummy and carb-heavy treat. If you do not use protein powders, you can simply omit it from the recipe for a more traditional Mixed Berry medley.
Ingredients:
1 cup of blueberries
1 cup of sliced strawberries
½ cup of raspberries
½ cup of blackberries or halved, pitted cherries
2 cups of almond milk
½ scoop of Whey protein powder
1 cup of Greek yogurt
Directions: Combine and blend until smooth, adding more milk if needed.
Conclusion
There are hundreds of ways to mix smoothies to make them work as a meal replacement. You can easily add extra greens like spinach, chard, or kale to any of the above recipes to increase the nutrition.
One my our favorite ways to turn a smoothie into a complete meal is by adding 1/4 – 1/2 cup of healthy carbohydrate"fillers" like raw or cooked oats, chia seeds, quinoa or similar carb.