How to Make a Smoothie Bowl
I am sure you have seen dozens of pictures on social media of beautiful smoothie bowls topped with colorful fruits, nuts, and exotic "superfoods"like goji berries, but are they really healthy ?
I will answer that question as well as how to make them properly and give some simple smoothie bowl recipes to get you started.
The Consistency
Some smoothies can be quite thick and difficult to drink so smoothie bowls sort of evolved as a solution to that problem.
Typically for a single serving smoothie bowl the ratio I would use is 2 to 1 ratio of vegetables to fruits.
For example:
1 avocado
1 cup leafy greens
1 cup of fruit
1 cup of liquids
Optional – add in small banana for sweetness and thickening.
Typical thickening ingredients include chia seeds, avocado, and bananas. To thin it out just add more liquid or ice.
The Toppings
Once the base of your smoothie bowl is done, you can add fruits, seeds, nuts, and many more toppings. It's not possible to add most of these to a traditional smoothie.
The toppings are the main reason why smoothie bowls are so popular on social media. It's easy and fun to make an especially decorative meal out of a smoothie bowl.
I would suggest focusing on low sugar toppings like shredded coconut, seeds, nuts, or cacao nibs.
Are Smoothie Bowls Healthy ?
You might be wondering if smoothie bowls are healthier than traditional smoothies. The answer isn't entirely straightforward. Here's what you need to remember.
Smoothies are rich in antioxidants
When prepared correctly, both smoothies and smoothie bowls can be a healthful breakfast or snack.
The fruit and vegetables contained in the blend offer many useful nutrients that will keep your immunity up.
The fiber content is lacking
The human body needs fiber for many reasons. It improves your digestion, heart health, and blood sugar levels.
Fruit and veggies are a great source of fiber, but blending these ingredients together makes the fiber lose shape and become less filing.
Smoothie bowls: It all depends on the recipe
When preparing a smoothie bowl, you can use high-fiber toppings. However, that doesn't mean that all smoothie bowls are healthy.
Too many people fall into the trap of assuming that a smoothie bowl is always good for them. This means that they forget to be careful about portion sizes and overeat.
If you choose the wrong toppings, a daily smoothie bowl habit can cause weight gain. Commercially available smoothie bowls that you find in stores are especially troublesome, as they are severely lacking in vegetables and are high in calories and sugar.
It's easy to learn how to make a smoothie bowl that will protect your health. It all comes down to the ingredients.
How to Make a Smoothie Bowl
Start by selecting a mixture of fruits and vegetables. Ideally, the vegetable content should be twice as high as the fruit content.
The best fruits to use include berries, bananas, and avocados. As for vegetables, go for dark leafy greens, like kale and spinach, as well as cabbage and bok choy. You can add yogurt, kefir, or milk, but almond milk and coconut milk are popular options as well. Some people use fruit juice or tea.
The best tip for improving smoothie bowl nutrition is to thicken them using healthy ingredients that have a subtle taste like spinach, avocado, and soaked chia seeds.
Keep the higher calorie ingredients such as nuts in raw form as toppings rather then blending them into the smoothie bowl as chewing them will support appetite control.
For making the smoothie bowl, just add the ingredients to the blender in the order that your blender manufacturer recommends. Typically for proper blending you add the soft ingredients first and the hard ingredients last. Then prepare a bowl and pour your smoothie into it. Once you've covered it in toppings, get a spoon and dig in.
Can you put protein powder in a smoothie bowl ?
Yes, protein powders are perfect for smoothie bowls and there are lots of types. Avoid the ones that use any sweeteners as you will already get that with the fruits.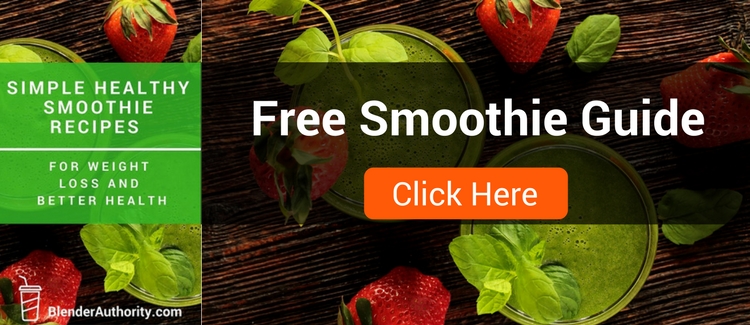 Typically I like using vegan powders such as pea protein or hemp protein to avoid the dairy (many protein powders are whey based). I avoid the flavored ones and just add vanilla extract if I want vanilla flavor or cacao powder if I want chocolate flavor.
Ingredients to Avoid
There are some ingredients that don't belong in a healthy smoothie bowl.
Sugar and Artificial Sweeteners
The fruits in your smoothie should be enough to give it the sweetness you need. But if that's not the case, it's fine to add some raw honey.
Canned Fruit
Frozen fruit is a perfectly acceptable smoothie ingredient, especially if you combine it with fresh fruit and veggies. But canned fruit is drenched in sugar and doesn't have the right texture for a smoothie.
Nonfat Yogurt
Using nonfat yogurt for your smoothie just means that you miss out on some important nutrients. It can also trick you into eating bigger portions. Plain whole milk yogurt or Greek yogurt is more satiating and doesn't come with the added sugars that make nonfat yogurt unhealthy.
Healthy Toppings
You can add slices of any fruit you like to your bowl. But to improve the fiber content, consider pears, apples, berries, carrots, oats, or quinoa. Once again, frozen fruit is an option too.
Nuts and seeds are an excellent choice. Many people decorate their smoothie bowls with flax seeds and chia seeds. Whole nuts or dried fruits are a great choice but remember that they add calories to your meal.
There are some toppings that should only be used in moderation, such as chocolate shavings or coconut flakes. Other delicious toppings are granola or nut butters that you drizzle on top.
How to Make Your Smoothie Thicker
If you're used to making traditional smoothies, switching over to smoothie bowls might seem tricky. How do you make a smoothie thick enough to hold all the toppings you plan to use?
The easiest way to thicken up a smoothie bowl is to use a ripe banana or avocado and a smaller amount of liquid then you would use in a smoothie.
Another trick is to use to use frozen vegetables and fruit instead of fresh ones.
It also helps to cut back on fruits that have higher water content. For example, it's better to use watermelon as a topping than as a smoothie ingredient.
Making Smoothie Bowls Ahead of Time
Preparing your favorite smoothie bowl recipes can take some time. Can you prepare and freeze them in advance?
It's safe to store smoothies in the freezer, as long as you use airtight containers. To thaw the blend, put it in the fridge overnight, but don't add toppings to your smoothie until before you intend to eat it.
You can slice up fruits for the topping and store it separately in your fridge. Remember that sliced fruits shouldn't be left outside of the fridge for more than two hours.
5 Healthy Smoothie Bowl Recipes
If you're not sure where to start, here are some recipes worth trying.
1. Low-Calorie Smoothie Bowl with Berries
Beets make an amazing rich color and berries are a great choice for low-calorie meals. If you use the right vegetables, you can even leave out yogurt altogether.
Ingredients :
1 cup of steamed beets
2 cups of frozen berries of your choice
Optional: 1/2 – 1 cup of  coconut milk to change the consistency.
TOPPINGS : goji berries, hemp seeds, chia seeds
2. Strawberry-Banana Vegan Smoothie Bowl
Here's another good recipe if yogurt and milk aren't an option for you.
Ingredients :
1 cup of almond or coconut milk
1 frozen banana
2 cups of strawberries (fresh or frozen)
1 cup spinach
3-4 tablespoons of hemp or chia seeds or granola
TOPPINGS : Add desired toppings such as sliced banana and strawberries, chia seeds, peanut butter, or granola.
3. Green Smoothie Bowl for Weight Loss
This is a really green smoothie bowl and perfect for cleansing the body.
Ingredients :
2 cups of spinach
1/2-1 cup of kale (remove stems)
1/2 avocado
1 cup of frozen mixed berries (found in frozen section of supermarket)
1 1/2 cups of almond milk
1 tablespoon of ground flax seed
TOPPINGS : drizzle on almond butter, raw nuts, fresh berries, or dried superfoods.
4. Breakfast Smoothie Bowl
If you're looking for a high-calorie breakfast bowl before an active day then give this a try.
Ingredients :
2 cups of peaches – fresh or frozen
1 cup of plain Greek yogurt
1/2 cup of unsweetened coconut milk (or whole milk)
1/2 tablespoon honey
Optional : 1 tsp cinnamon, pinch of nutmeg, and touch of vanilla extract. You can also add 1 cup raw spinach for some healthy greens.

Blend the above ingredients and then add the toppings below.
TOPPINGS : 1 handful of walnuts, 1/2 cup of granola, fresh peaches and honey.
5. Superfood Smoothie bowl
This smoothie bowl is packed with nutrition and superfood goodness.
1 cup spinach
½ cup strawberries
½ cup frozen banana
1 cup frozen Acai Puree
1 cup unsweetened almond milk
1 tablespoon almond butter
¼ cup ice
Optional: 1-2 tbsp hemp powder or protein powder
TOPPINGS : Add some superfoods like goji berries, camu camu, baobab, or crushed nuts.
Just Get Started
Smoothie bowls are such an easy way to eat a healthy breakfast or midday snack. They are also a fun way to get kids excited about eating healthy foods as they can decorate their smoothie bowl with toppings.
Get started today !
Leave a comment below if you have any questions or want to share your favorite smoothie bowl recipe.