6 Amazing Colon Cleanse Smoothies
If you've ever considered ways to improve and reset your overall health, you may have come across one or more of the many colon cleansing and detoxing smoothie recipes out there. Besides tasting great, there are a lot of great benefits to detox smoothies.
Why do you need to detox?
Colon cleansing or detoxing, in general, helps aid digestion and toxin removal. Detoxing allows your digestive system to reset by giving it an opportunity to rest from breaking down the dense and complex foods that make up a large fraction of our daily diets.
During a colon cleanse, you eat foods that are mainly light and easily digestible and drink lots of fluids to help flush your system. That's why smoothies are perfectly suited for detoxing.
What does detoxing do?
Colon cleansing is not the only benefit you reap when you go on a detox. Some other things that take effect during a detox include your energy levels.
Since you're getting rid of the toxins that drag your system down, you will, in turn, enjoy elevated energy levels along with less bloating.
People that are looking for quick weight loss recipes also find that detoxing smoothies help a lot with that. Besides, using smoothies for your detox would also allow you to get a good amount of nutrients throughout your day so that you don't end up malnourished at the end of your cleanse.
What natural ingredients to use ?
Generally speaking, certain fruits and vegetables make for the best cleansing smoothies due to their natural, pure, and non-complex qualities.
You want your smoothie to include lots of vitamins, antioxidants, and of course fibers.
To construct a smoothie, you can follow the 60/40 rule where you start with 60% leafy greens and 40% fruit and follow that by adding your liquid of choice.
Another option is that you can simply follow this template to make approximately two serving of your favorite smoothie:
2 cups of leafy greens
1 cup of fruit or veggies (or both)
1 cup of your liquid of choice
For the leafy greens, you can use kale, chard, or spinach. If, however, you're not a big fan of green-tasting smoothies, you can use baby spinach since it barely has any taste to it and is packed with iron and other nutrients.
For veggies, cucumbers and celery are two examples that have high water content. Other examples would include beets, carrots, or even cruciferous vegetables like broccoli. If you want your smoothie to be extra creamy, I would recommend you add avocados to the blend.
As for fruits, apples, kiwis, and pears are a few fruits that make great green smoothies. Pineapples are great too; add coconut water and you've got yourself a pina colada detox smoothie.
Berries and oranges are also great in smoothies because of their high vitamin C content, plus, they add a burst of flavor that overcomes the taste of all the leafy greens. Bananas also make for great creamy smoothies if you're looking for a substitute to your avocados.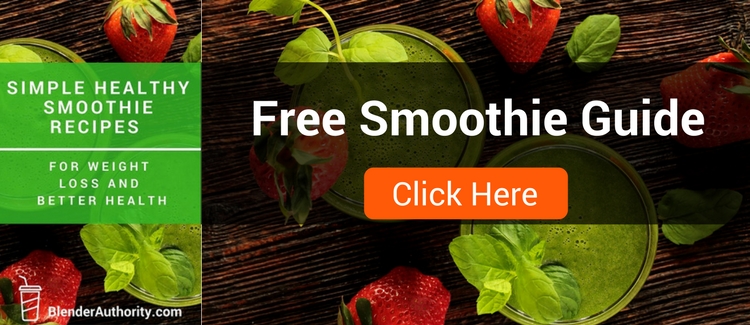 Then comes the liquid base – water as a base is perfect, but if you're looking for a little extra flavor, then skip the water and try coconut water.
You could add ice to make your smoothie colder but if you're skipping water then a nice smoothie-hack would be freezing your fruits before blending them in. This would make your smoothie colder without having to dilute it with ice or cold water.
Another nice addition to a good detox smoothie would be nuts, nut butter, or seeds. Adding a few almonds or a tablespoon of chia seeds to your smoothie will not only help you feel full but will also help you consume the healthy fats you need.
If you like your smoothies to be on the sweet side, you could add a couple of dates to your smoothie to sweeten things up. And if you're not a big fan of dates, a couple drops of liquid stevia go a long way.
Another kicker you can add could be cinnamon, ginger, turmeric, or matcha. All these powders are known for their cleansing abilities and they add great flavor.
Top Colon Cleansing Ingredients For Your Smoothies
Kale
Kale is known as a super-food because it's packed with essential vitamins, minerals, and antioxidants that promote detoxification. It also has anti-inflammatory properties along with cancer-fighting chemicals that help maintain the health of your inner organs.
Beets
Beets contain chemical properties that purify blood and help fight infection which improves the liver's function and helps detoxify the body.
Blueberries
Blueberries are low in calories and full of flavor which makes them a great addition to your smoothies and the perfect pair for kale. They don't only taste great but they also contain a lot of antioxidants that help decrease inflammation and antiviral properties that help prevent infection.
Those properties along with the fibers and vitamin C make blueberries the tastiest detoxing food on the list.
Apples
Apples contain pectic fibers that act as a sponge for gut toxins; they absorb the toxins and move them with ease throughout the digestive tract. The best thing about apples is that they do not spike your sugar levels due to their low glycemic index.
Lemons
Lemons don't only add a zing to smoothies but they also help break down toxins in the body so that they can be excreted more easily.
Ginger
Ginger reduces inflammation and improves the liver function which aids in detoxification and digestion. It also increases your metabolism which makes it a great addition to your detox smoothie if you also want it to double as a weight loss smoothie.
If you're feeling overwhelmed and you still don't feel like you can make your detox smoothies at home, we've got your back.
Colon Cleanse Smoothie Recipes
Here are a few easy recipes for cleansing smoothies to get you started:
1. Beets n' blueberry smoothie
1 small beet
½ cup blueberries
½ apple
1 cup baby spinach leaves
1 teaspoon grated ginger
1 cup of coconut water
2. Creamy blueberry smoothie
½ avocado
½ banana
1 cup blueberries
1 cup kale
1 cup of coconut water
3. Matcha smoothie
1 cucumber
1 apple
1 lemon (juiced)
1 teaspoon grated ginger
2 teaspoons matcha powder
1 cup of coconut water
4. Muffin inspired smoothie
1 banana
½ cup blueberries
1 cup baby spinach
1 teaspoon ginger
½ teaspoon cinnamon
1 cup almond milk
5. Green cleanse smoothie
2 cups kale
2 celery stalks
½ apple
1 tablespoon ground flaxseed
1 cup almond milk
6. Orange Beet Smoothie
2 cups chard
2 oranges
1 beet
1 lemon (juiced)
1 cup of water
All of these recipes can be easily altered so don't shy away from getting creative; you can experiment with different ingredients and find what combos best suit you and your colon.