Our Favorite Vegan Protein Smoothie (plus Blending Tips)
Vegan protein smoothies are not only available almost anywhere smoothies are sold, but they can also be whipped up right in your own kitchen! All you need is a high-quality smoothie blender and a variety of fresh ingredients (and pantry staples) that appeal to your vegan taste buds. Making healthy smoothies at home can not only improve your diet—it can give your wallet a break as well.
If you're looking for a frosty breakfast beverage that will fill you up in the morning and give you energy throughout the day, a vegan protein smoothie is an outstanding choice. Of course, these tasty treats aren't limited to the morning hours, either. Vegan protein smoothies are a great and filling pick-me-up any time of day.
Vegan Protein Sources for Smoothies and Health Benefits
For those following a vegan diet, there are a variety of choices when it comes to protein sources and a number of ways they can be added to smoothies.
Consider some of these popular and healthy ingredients to boost your protein intake when making smoothies:
Spinach
Kale
Quinoa
Chia seeds
Flax seeds
Peanut butter
Almond butter
Oats
Red Lentils
Each of these protein sources can be combined with fruit (and natural sweeteners, such as honey) to create a delicious and filling vegan smoothie. Trust us: with the right balance of ingredients, you may not even taste the spinach or the kale!
These ingredients not only provide the health benefits we need from protein, but may offer other benefits to your overall health as well. For example, green leafy vegetables and fruits can reduce inflammation.
What about Vegan Protein Powders ?
We love vegan and plant-based protein powders as they provide a concentrated boost of protein and nutrients. Some have very strong flavors so you will need to adjust your smoothie to "mask" the taste.
TIP: Make sure to read the label to look at the protein content as some vegan powders are just greens which provide nutrients but no protein.
Our favorite vegan powders are: Orgain blend & Hemp protein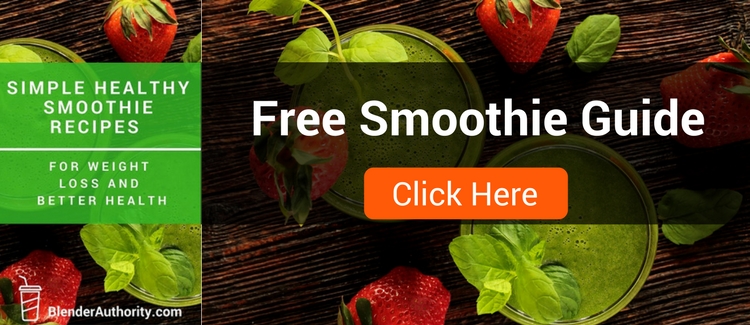 Our Favorite Vegan Protein Smoothie
Just because this smoothie recipe is designed with vegans in mind, anyone who enjoys a delicious and nourishing frozen blend will enjoy it, too.
For a tasty, protein-packed vegan smoothie, this simple recipe can't be beat.
Vegan Protein Smoothie
Ingredients
1

whole

frozen banana

1

Tbsp

Almond butter

(or nut butter of your choice)

1

tsp

Honey

1

Cup

Kale

1

Cup

Spinach

1

Cup

Unsweetened almond milk
Instructions
Combine all the ingredient and blend 30-60 seconds until fully blended.
You can easily tweak this basic recipe to suit your tastes, swapping out the almond butter for peanut butter or sunflower butter; or consider using coconut milk instead of almond milk. You can also adjust the honey for your desired level of sweetness, or add in some cacao powder if you love the combination of a chocolate flavor with nut butters.
Once you master your own "perfect" vegan protein smoothie, you can start to have some fun experimenting with toppings, such as shaved coconut or a dash of cinnamon, or whatever suits your fancy!
One of the best things about smoothies is the wide variety of choices, from ingredients to toppings, and not to mention the fact that they are budget-friendly, too. Delicious and nutritious smoothies can easily be whipped up at home.
Related article: 6 Vegetable Smoothies that you'll love
A Few More Tips About Smoothies
Stock your freezer! One of the best ways to get in the habit of making healthy vegan protein smoothies at home is to keep your freezer stocked with a variety of delicious and naturally sweet fruits. Sliced bananas can be frozen for several months at a time.
TIP: You will want to peel them first before freezing! While whole bananas can indeed be frozen in their peel, the peel is going to turn into a dark and gooey mess after it has been in the freezer.  It's the last thing you'll want to deal with when thinking about a fresh breakfast treat. Instead, go ahead and peel and slice the bananas into chunks and place them in individual serving bags.
Then you can pop them out for a quick smoothie anytime! You should also keep your freezer stocked with plenty of other fruits, from berries to pineapple to cherries to mango. If you portion the fruit out into individual bags before freezing them, you can keep your smoothie prep time to a bare minimum.
Stock your spice rack! In addition to the various protein sources and fruits, you can add a wide variety of spices, herbs, and other natural flavorings to smoothies. Sometimes the most unexpected flavor combinations may surprise you! A dash of cinnamon can suddenly turn your oat-apple-spinach concoction into a delicious "apple pie smoothie."
You will still need to make weekly trips to your local farmer's market or grocery store to stock up on the perishable ingredients needed, such as spinach, kale, and raw vegetables. But by keeping many of the "basics" on hand and stocked in your freezer and pantry at home, you will always be ready to whip up a delicious vegan smoothie in no time.
A Note about Smoothie Blenders
And speaking of whipping one up… the better the machine, the better the whip! A high-quality blender is critical when it comes to making vegan protein smoothies. If you are serious about raw ingredient smoothies then pay up for a high speed blender that will last. A good blender can handle any raw ingredient as well as make soups, nut butters, and more.
New to smoothies ? Check out our guide to making smoothies.