6 Vegetable Smoothie Recipes That You'll Love
When you think of a smoothie, you might picture a delicious fruity drink. But smoothies do not need to be limited to just fruits.
Vegetables are packed with so many nutrients, a vegetable smoothie can be tasty and a simple way to make sure you get important nutrition in your diet. Making a veggie smoothie is a great way to squeeze another serving of vegetables into your day.
If you are not sure where to start when it comes to making a raw vegetable smoothie, then you're in the right place. Here are six smoothie recipes that you will love.
Green Strawberry Smoothie
Although the name might be misleading, you do not need to use any unripe strawberries in this smoothie. 🙂 This delicious smoothie is a great breakfast option that will start your day off with a ton of nutrients and vitamins.
The hidden ingredient in this smoothie is spinach which gives it its bright green color. This blended beverage is filled with iron, healthy fats, vitamin A, and calcium thanks to the spinach and avocado. For this smoothie, you need only five ingredients.
Ingredients
1 Cup Strawberries
1 Cup Spinach
1 Small Avocado (remove peel and pit)
1 Cup Plain Greek Yogurt
2 Small Oranges (remove peel)
To make the smoothie, simply put all of the ingredients in the blender and blend until smooth. Using a high-powered blender like a Vitamix, you will have a delicious smoothie in just a few minutes. If you find that the smoothie is a bit thick, try adding more liquid until you see a vortex in the middle.
Bright Green Breakfast Smoothie
This bright green smoothie is sure to wake you up in the morning. Packed full of vitamins, this smoothie is a perfect energizing breakfast. Do not be turned off by the thought of making a smoothie out of green vegetables, this one is actually delicious and nutritious.
The broccoli and spinach in this smoothie give it a bright green color as well as a number of vital nutrients like vitamin C, fiber, iron, and vitamin A. To make this recipe, you need the following ingredients.
Ingredients
⅓ Cup Spinach
4 Tbsp Shredded Coconut
2 Celery Sticks
1 Banana
⅔ Cup Chopped Broccoli
1 ¼ Cup Milk or Milk Alternative
¼ Tsp Spirulina (Optional)
This smoothie is loaded with vitamins and calcium thanks to the milk, spinach, and broccoli. The Green breakfast smoothie is also surprisingly sweet thanks to the added banana.
Yummy Triple Berry Smoothie
This delicious smoothie is great at any time of day for a quick energy boost. It's the perfect blend of fruit and vegetables which makes getting those added nutrients into your diet both tasty and easy.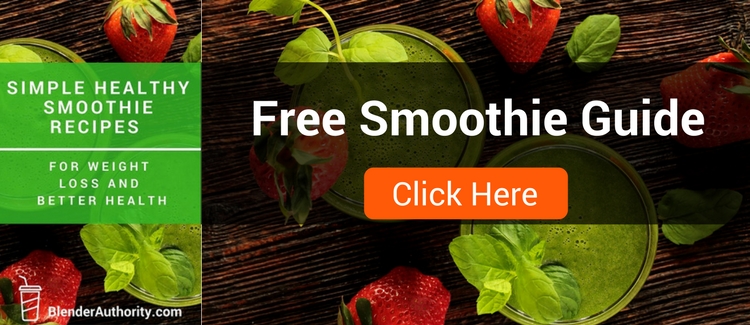 It is really simple to make. Just add the following ingredients into your blender:
Ingredients
1 Cup Frozen Mixed Berries (Blueberries, Raspberries, Blackberries)
½ Banana
1 Cup Spinach
1 Cup Your Preferred Milk
Blend all of the ingredients in your blender until smooth then pour into a glass or a travel container and enjoy. Save time by making this smoothie in a personal blender and use the blending container to-go.
Chocolate Beet Smoothie
The thought of beets in your breakfast drink might sound strange but these versatile root vegetables do wonders when added to your smoothie. They are a great source of iron, potassium, folate, and fiber.
Beets are so full of essential nutrients there's no doubt that adding this vegetable will give your smoothie a serious health boost.
This chocolate beet smoothie is filled with minerals, vitamins, and nutrients. With a ton of healthy fats and protein, it is a great meal substitute, snack, or pre-workout meal.
Ingredients
¾ Cup Plain Greek Yogurt
2 Medium Cooked Beets
½ Milk or Unsweetened Vanilla Almond Milk
1 Tbsp Almond or Peanut Butter
1 Tsp Maple Syrup or Honey
1 Heaping Tbsp Cacao Powder
½ Tsp Cinnamon
1 Frozen Banana
A Pinch of Sea Salt
1 Scoop Chocolate Protein Powder (Optional)
½ Cup Ice Cube
Although this list of ingredients is longer than other recipes, it is worth the time and effort. The delicious chocolatey flavor helps mask the fact that you are drinking a vegetable smoothie. Talk about a win-win. Related article: 5 Cacao Smoothies to try
Peach Carrot Smoothie
Not a lot of people use carrots in their smoothies but it's definitely worth it. Carrots are rich in many vital nutrients like vitamin A, fiber, minerals, and antioxidants.
The peach carrot smoothie is a wonderfully orange and delicious way to get some added vitamins into your diet. With only five ingredients, this healthy smoothie is really simple to make.
Ingredients
2 Cups of Peaches
1 Cup Carrot (Baby or Regular Carrots work)
2 Tbsp Plain Greek Yogurt
1 Frozen Banana
1 Cup Coconut Water or Water
1 Tbsp Honey (Optional)
If you find that your peaches are a little tart, you can add honey to make your smoothie a little bit sweeter. Blend all the ingredients for about 30-60 seconds in your favorite smoothie blender until smooth. Pour in a glass and enjoy.
Berry Ginger Smoothie
Some people might consider ginger a herb or spice but since it's the root of a plant, technically, it's a vegetable. Ginger is filled with iron, vitamin C, potassium, and many other nutrients making it what some people call a "superfood". Adding this vegetable to your smoothies not only makes it tasty but adds some serious health benefits, too.
The berry ginger smoothie is made up of 5 simple ingredients including cauliflower which is an excellent source of the B-vitamins, antioxidants, and vitamin K. This easy-to-make smoothie is the perfect balance of healthy and delicious.
Ingredients
½ Cup Frozen Strawberries
½ Cup Cauliflower
½ Cup Raspberries
1-inch Cube Ginger
1 Cup Milk or Nut Milk
If you need to make this one a little easier to digest, try steaming the cauliflower ahead of time in a food steamer.
It is also recommended to chop the ginger up before adding it into the blender. Then, blend all of the ingredients in a blender until smooth.
Final Thoughts
It is really easy to make a smoothie healthier by adding vegetables. If you aren't sure where to start then try one of the recipes above.
If you want to experiment then just start adding raw spinach to any fruit smoothie recipe to make it healthier and build up from there. Smoothies are a great way to add raw vegetables to your diet so get started today.
For more popular recipes visit our Smoothie recipe posts and 15 Best Nutribullet Smoothies.